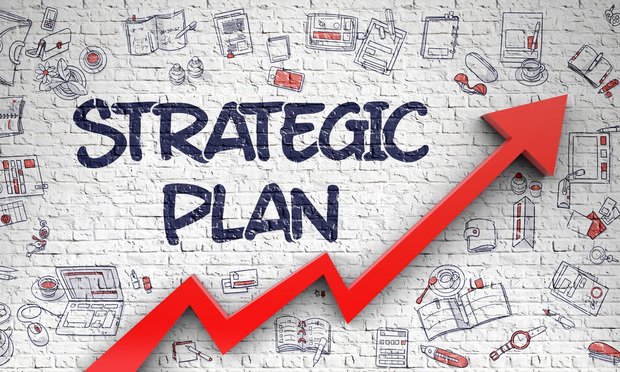 Every year you are asked to assess the previous year's business performance and update your strategies to meet the needs of a changing environment, including new opportunities and emerging opposition to your business' efforts.
You have to schedule a brainstorming session with your business leaders, review your company's vision and mission statements, measure current state operations, perform a SWOT (Strengths, Weakness, Opportunities and Threats) analysis, create future objectives, and communicate the strategies throughout the organization.
Well, producing a Strategy-on-a-Page (SoaP) in PowerPoint combines all of the strategy elements, aligning business strategies with functional goals and tactical measurements, providing a means for translating a vision statement into more actionable terms.
7 Steps to Producing a SoaP
1. Create a vision statement.
A vision is a clear view of the future in behavioral terms. It is what success looks like.
For example, the vision statement of eBay is to provide consumers with an intercontinental marketplace through the world wide web, allowing almost anyone to trade a host of items easily, with this mechanism allowing for a host of financial opportunities across the globe.
2. Agree on key business strategies.
After the creation of a vision statement, decide on strategies, which are the "Pillars" or the key elements of success. It is the company's approach to how they will get there.
For example, using the aforementioned vision statement from eBay, a strategy would be "Enable Total Payment Volume and Revenue."
3. Develop goals for each strategy.
After agreement on business strategies, develop measurable and actionable business objectives.
For example, a goal for the strategy, "Enable Total Payment Volume and Revenue" would be "Attain Revenue of $200M."
4. Establish key measurements and performance indicators (KPIs) for each strategy.
After the development of strategic goals, either obtain from the company's scorecard and dashboard or identify process metrics to evaluate and ensure progress and measure accountability.
For example, a KPI for the goal, "Attain Revenue of $200M" would be "Incremental Revenue." Incremental Revenue is defined as incremental income from sales of goods or services. It is helpful to look at revenue on a per product, geography, or customer basis. The calculation would be the sum of sales.
5. Determine tactics to achieve goals.
After the establishment of KPIs, list the individual activities or projects led by individuals to execute the strategy. These can be cross-functional initiatives, as you collaborate with other business functions within your company.
For example, an activity to generate "Incremental Revenue" would be to convert new merchant leads from an external source.
6. Distribute throughout the organization and use the framework to have leaders, functional areas, business units and project teams align their goals, measurements and tactics with those of the business.
7. Communicate throughout the organization.
转:7 Steps to Produce a Strategy-on-a-Page (SoaP)
http://flevy.com/blog/7-steps-to-produce-a-strategy-on-a-page-soap/